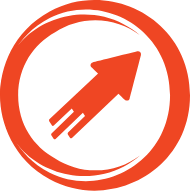 خدمة الاستشارات القانونية
Public contracts are characterized by the extent of the constraints imposed on all the actors involved in public procurement.
These subjections inspired by the principles of general interest and public service aim to guarantee the effectiveness of public procurement and the proper use of public funds or monies. This approach is based on the principle of cohesion between three principles:
- Freedom of access to public procurement.
- Equal treatment of candidates.
- Transparency of procedures.
For these reasons, the public authorities have instituted specific rules governing public procurement, enacted by Presidential Decree No. 15/247 of September 16, 2015 (Official Journal No. 50 of September 20, 2015) regulating the provisions of the new procurement code. public authorities and public service delegations.
These rules, as strict as they are complex, are sometimes misunderstood by the people involved in the various stages of the completion of a contract.
To do so, DZTENDERS.COM provides its subscribers with a specialized service dedicated to legal advice in this area (free of charge) provided by an expert consultant in the public procurement code, coupled with proven experience in this area.